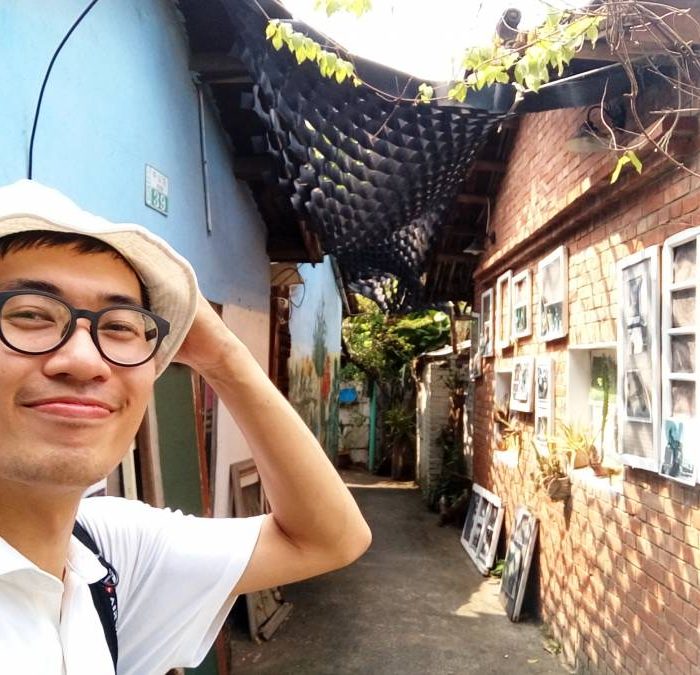 The Corner of Happiness 
Date of exhibition: 2021 26 Jun.~2021 04 Apr.
Specialized in sketching and illustration, in love with Taiwan's old architecture and humanistic and cultural ambiance, Lin continuously documents his travels through drawings and photography. Aspired to individually document and preserve historical sites and architecture, theaters, train stations, old streets, other Japanese style architectures, and the abundant humanistic and cultural ambiance and sceneries all over Taiwan.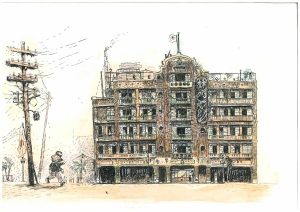 Philosophy of Art Creation
Historic buildings are not necessarily destined only to be abolished or brought down – we can also attempt to treat them from another perspective.
Even in the ruins of no apparent values, one can still find the beauty of their once glorious architecture and humanistic and cultural characteristics.
As long as we devote wholeheartedly to preserving and revitalizing them, historic buildings would also be showered with amazing transformation.
Through passion towards old architecture and stories passed down from his grandmother, Lin set off on his creation of picture books.
Five-Story House: Story of "Hayashi" department store in Tainan. Happiness Corner: Story of a railway village.
Hoping that through picture books and handmade house models, nostalgic architecture would be restored, so that regardless of age, viewers would be attracted to gain interest in historical buildings, further be familiarized with Taiwan's humanistic and cultural history, and be reminded of the wonderful memories kept deep in their hearts.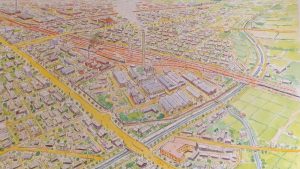 Aerial View of Hua Shan Din by Cosmos Creation
"Hua Shan Din by Cosmos Creation" is located in the beautiful corner of Hua Shan, possessing distinctive humanistic, cultural, and historical background, which is also filled with hipster designs. Inspired by his interest in exploring historic architecture, Lin decided to display Hua Shan Din by Cosmos Creation in the 1950's through hand-drawn mapping. Through the creation of hand-drawing aerial view, a unique track of space-time was born! Era and landscape may change, but through dedication and innovation, travelers would enjoy a more wonderfully transformed journey!
Artist Lin Chi-Sheng