Ku Chao-Jen's Urban Watercolor Sketching Exhibition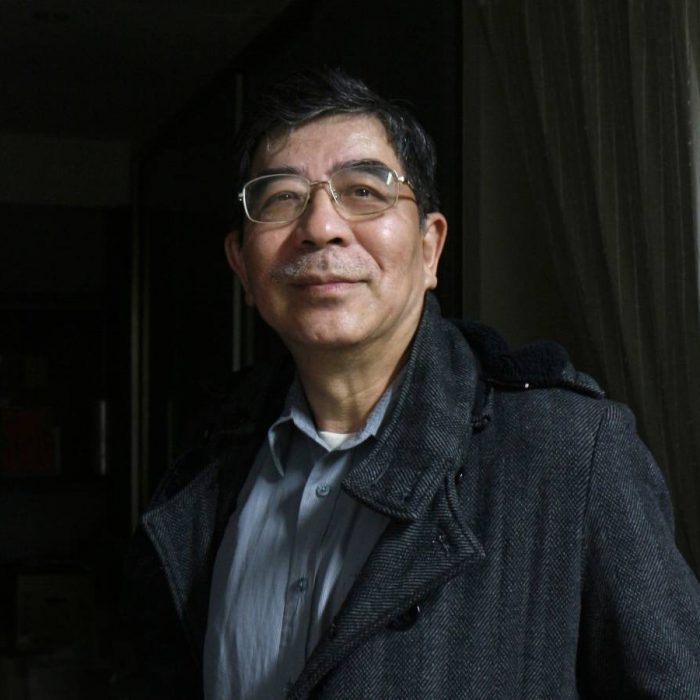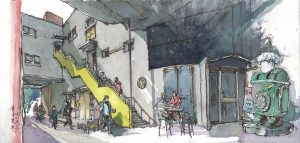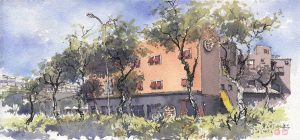 Ku Chao-Jen's Urban Watercolor Sketching Exhibition
Date of exhibition: 2019 28 Mar.~2019 30 Jun.
Opening Reception: 14:00-16:00,14 Apr. 2019
The warmth of a stroke
Strolling through the historical Hua-shan structures of what used to be a distillery at the heart of a busy city, one cannot help but focus in on the unique structure of Hua Shan Din By Cosmos Creation. From its simple exterior to the creative design of classic elegance within, urban sketching artist Chao-Jen Ku explored the grounds of Hua Shan Din By Cosmos Creation With his acute awareness for intricate details and his famous carefree strokes, Mr. Ku created a colorful collection that showcases the cultural, geographical and historical uniqueness of the Hua Shan area.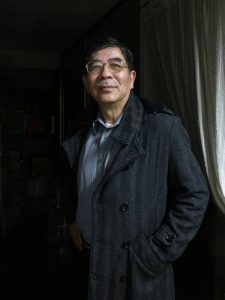 From the artist:
Urban sketching tells a visual story of the moment within each image. I often carry with me simple sketching tools like a couple of fountain pens, or I would simply pick up sticks from the ground, and sketch down what I see while I'm on the road, capturing the cultural and social scenes and phenomena in cities of villages. The satisfaction of capturing images in the moment is what every artist searches for.

Sketching has become a popular form of drawing in recent years. Its essence is to quickly capture what you see in front of your eyes, and heavily relies on the theory of perspective drawing to create correct form and structure. Perspective drawing provides a foundation for the accuracy of dimension, and is the basis for a sensible and intelligent image structure. Style-wise, I have preferred to use dried branches or sticks dipped in ink to create quick, carefree and lively lines in my drawings, while expressing my thoughts and ideas on the local culture or history, instilling a sense of rich humanity into my creations.
2018 Ku Chao-Jen's Urban Watercolor Sketching, Taipei
2018 Passion and Perspective—Ku Chao-Jen's Urban Watercolor Sketching, Taipei
2017 Ku Chao-Jen's Urban Watercolor Sketching, Taipei
2016 Ku Chao-Jen's Urban Watercolor Sketching, New Taipei City
2015 Shimmers at Dusk—Ku Chao-Jen's Photo and Urban Sketching, Yunlin
2012 Ku Chao-Jen's Motion photography design exhibition, Three Screens interactive Projection, Hsin-Chu City
2010 Siraya —Toushe Village Taizu Night Sacrifice, Aboriginal documentary, Chinese Design Council, Taipei
2008 Stream flows—Interactive AV Multi-Media Exhibition